Art, Olympic Sport, Self Defence
(Protective Behavior)


Weapons & Potant Points
Weapons, illegal and legal
If you ever need to defend yourself in Victoria Australia "your response needs to be in proportion to the situation" and if you over react and severely injure someone who has not given you sufficient cause you, could find yourself in legal trouble.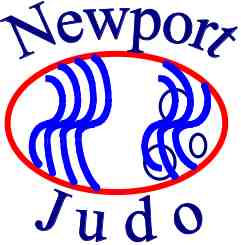 Stand Tall: Respect and Affect

Thursdays During School Term
6:00PM - 7:00PM Juniors
7:00PM - 7:30PM Junior Advanced
7:30PM - 9:00PM U/16's, Seniors

Newport Baptist Church Hall
26 Mason Street Newport
Click Here For A Map of Where We Are

Download Handbook Here!
For Fees and Other Valuable Info

Postal Address
17 Fifth Avenue
Altona North, 3025

MOB:0408-541-015

Leave message if unanswered: I do not return calls unless a message is left

Trusted Adults, Parents
Welcome To All Sessions
Also it is illegal In the Sate Of Victoria (Australia) to carry anything for the purpose of using it as a weapon.
However provided the above two criteria are met, that is, your response is in proportion to the situation and the item used is not defined as or not carried for the purpose of being a weapon, it is within the law to use anything to hand to defend yourself in an attack.
Potent Points & Screaming
:
Potent points fall readily under this law and therefore need to be Fully understood.
At Newport Judo I have a complete system that covers all this
In the program you will learn:
What I define as a Potent Point
How they differ from pressure point
How can someone work out how and when to use a Potent Point
About Screaming it's place and it's uses
You can download the entire program here
Sensei

Richard