Art, Olympic Sport, Self Defence
(Protective Behavior)
Traditional Gi (Judo Uniform) folding
There are of course lots of ways to fold a gi and in many clubs; might I say most, nobody cares as long as it is looked after. However there is a tradition way and there will, or should come a time in the Judo career of us all, when we will want to do everything or at least some things, traditionally.
Personally I find, not only a sense of satisfaction of doing something traditionally but a real sense of comfort to know that everything is under control. It helps give me a sence of harmony by making me focus on the task at hand.
Doing something traditionally helps create order in a chaotic world.
It's funny that I feel this way, since my club is considered by many, to be one of the least traditional
Anyway I still think folding your gi in the traditional way, at least occasionally is a to a a worthwhile thing to know and here is how you do it: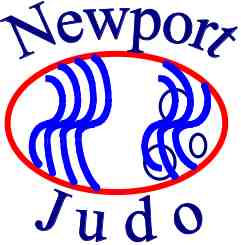 Stand Tall: Respect and Affect

Thursdays During School Term
6:00PM - 7:00PM Juniors
7:00PM - 7:30PM Junior Advanced
7:30PM - 9:00PM U/16's, Seniors

Newport Baptist Church Hall
26 Mason Street Newport
Click Here For A Map of Where We Are

Download Handbook Here!
For Fees and Other Valuable Info

Postal Address
17 Fifth Avenue
Altona North, 3025

MOB:0408-541-015

Leave message if unanswered: I do not return calls unless a message is left

Trusted Adults, Parents
Welcome To All Sessions