Art, Olympic Sport, Self Defence
(Protective Behavior)


Role of Physical, Mental and Spiritual Health in Self Defense
Note:This is part of the Newport Judo Self Defence Program that you can Download Now from here. It is designed for Adults. Just as the Self Defense Talks are intended for children.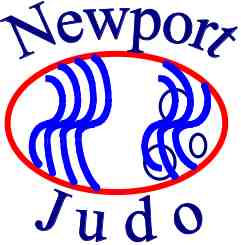 Stand Tall: Respect and Affect

Thursdays During School Term
6:00PM - 7:00PM Juniors
7:00PM - 7:30PM Junior Advanced
7:30PM - 9:00PM U/16's, Seniors

Newport Baptist Church Hall
26 Mason Street Newport
Click Here For A Map of Where We Are

Download Handbook Here!
For Fees and Other Valuable Info

Postal Address
17 Fifth Avenue
Altona North, 3025

MOB:0408-541-015

Leave message if unanswered: I do not return calls unless a message is left

Trusted Adults, Parents
Welcome To All Sessions
All-round Health is Important
Good physical health enhances our senses giving us accurate information about our surroundings. We think more clearly and our memory is improved. Reflexes, endurance, muscle tone and hand-eye coordination are all improved. Thus responses are better, faster and delivered with maximum impact, with less injury to ourselves.
The healthy mind while registering an emergency is still able to function effectively. This aids our discrimination so that we can clearly see the best strategy and know when it is imperative to act and when it is effective to remain still or silent. Constant criticism is the quickest path to destroy a mind. Praise and songs and thinking on good things shines light in the darkest corners.
The Spirit Carries The Mind And Controls The Body
There is a saying that: "the spirit carries the mind and controls the body." So the healthy spirit is able to bring forth that which is needed to act. A healthy spirit is a product of Faith, Hope and Compassion.
When we have Faith we can summon all our determination to fight or talk our way out of or escape from an attack. If we have Hope we can overcome whatever is thrust before us no matter what the outcome and it takes Compassion to remain in balance during and after a threat or disaster. Because it helps us remain in balance, Compassion is the most important.
Emotion
A person who should know once said " perfect love (compassion) casts out all fear. Because fear has to do with judgment". This does not mean that we will not feel fear, only that we will not be controlled by it.
The emotion of fear can help us if we are not controlled by it. Fear can, for brief periods of time, enhance our senses and responses and can even deaden pain. But our quote tells us that to cast out fear we must have compassion. Having compassion requires us to be truthful with ourselves in order that we will know our faults and failings. If we try to make something worthwhile of our lives we will be working on our weaknesses to change them into strengths. Such an understanding of ourselves will give us insight into the character of others and we will not be so easily controlled by more destructive emotions. Nor will we be taken in or manipulated by other people of a weak and bullying character particularly those close to us emotionally.
Thus, instead of revenge, we need compassion. For it is only with compassion that we will have the courage to forgive our enemies, so that we do not carry around the burden of bitterness and resentment all our lives. Thus we are not being stressed and depressed by mental and emotional conflicts. We need compassion to be able to be constructive about our mistakes of judgment, action or failures and go past guilt to live fully and productively. A compassionate outlook will help us not to blame all others for the faults and crimes of some.
In the context of true martial arts teaching, a healthy person is a person who is in good physical health, peaceful and happy. Properly taught it will give a balance in all three, but let the student and teacher choose each other wisely for you cannot receive from one who does not have nor can you give to one who will not receive.
Note 1: "Praise and songs..." Bible text 1 John chapter 4 verse 18.
Note 2: "perfect love (compassion)..." Bible text Philippians chapter 4 verse 8
Don't Forget to Download your copy of the entire program
Sensei
Richard