Art, Olympic Sport, Self Defence
(Protective Behavior)
This page is a is and opeourtunity to Honour our past and present students who have played a significant roll in the development of our club. Honouries have not been list in order of significance but rather as there information has become avaliable.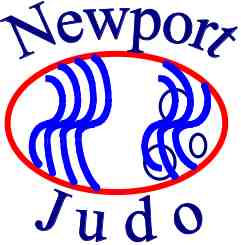 Stand Tall: Respect and Affect

Thursdays During School Term
6:00PM - 7:00PM Juniors
7:00PM - 7:30PM Junior Advanced
7:30PM - 9:00PM U/16's, Seniors

Newport Baptist Church Hall
26 Mason Street Newport
Click Here For A Map of Where We Are

Download Handbook Here!
For Fees and Other Valuable Info

Contact:

[email protected]


Postal Address
17 Fifth Avenue
Altona North, 3025

MOB:0408-541-015

Leave message if unanswered: I do not return calls unless a message is left

Trusted Adults, Parents
Welcome To All Sessions
Bob Todd
TBA
Gordon Sinclar
TBA
Betty McClafferty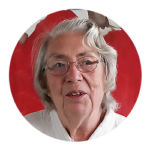 At the time of writing this 2020 Betty is a 91 years old San Dan (3rd Degree Black Belt) and misses Judo greatly. I must say that visiting her she looks amazing. She has had to stop due to an extremely uncommon break in her right leg that refuses to completely repair.
Betty has been an active member of Newport Judo club for many years and used to teach Kata at both and Moonee Valley until it closed and Newport until she could no longer due to her leg.
In fact, Betty has taught in Mordialloc and Frankston and ran a Kata class at Caulfield every Saturday for several years.
She was a regular at competitions, assisting with scoring and other administrative duties. This was one of her great pleasures and is misses very much. She still tries to get to competitions but requires assistance to get there and that is not always available.
Read more here or Download the rest of her story Here
Patrick Cunningham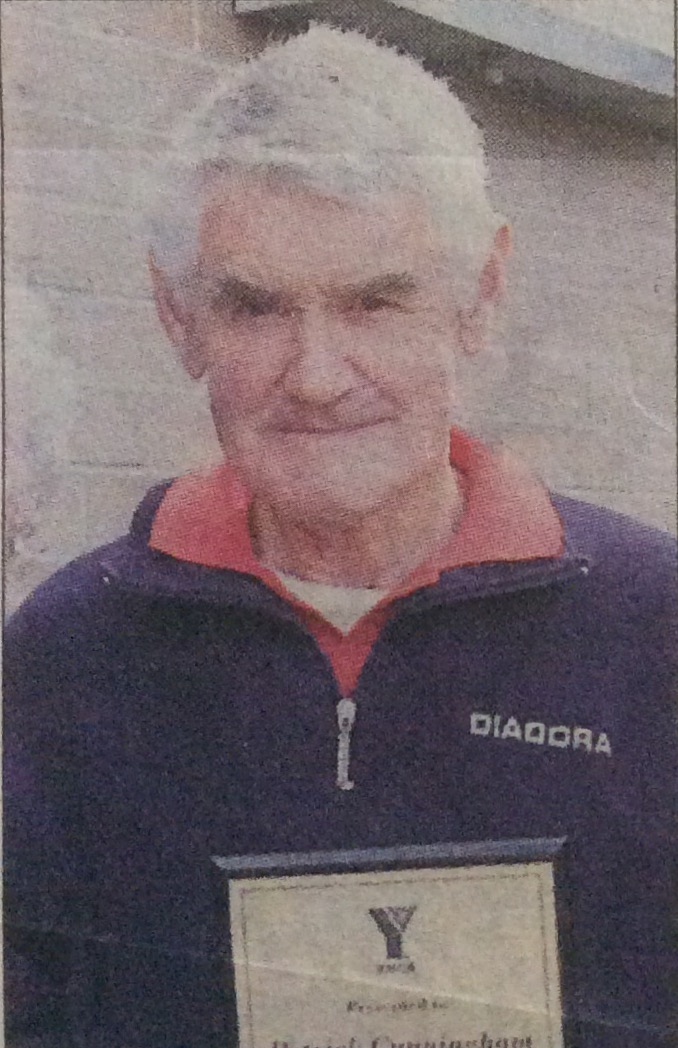 I first met Patrick Cunningham at the Moonee Valley Judo Club. I was to discover that He had started Judo at around 40 years of age and I came to consider him valued friend and one of the wiliest Judoka I have had the pleasure to work with.
I say he was wylie because, despite his comparative lack of experience to myself he had the uncanny knack of making the most unexpected moves during Randori. It was a trait that anybody who practised with him would learn to respect.
Patrick worked his way through the Judo ranks via the knowledge and service route whereas my path was mostly though competition. However we were both stuck on 1 kyu (brown belt) for a while during an era of turmoil within the administration of what is now Judo Victoria. Hence we became partners for Nege-No-Kata. The Kata that every brown belt has to perform before they can become a ShoDan (first degree black belt).
When the time eventually came for us to perform of Kata before the grading board Patrick was unable to be my partner so I completed the task with one Paul Watkins of Willow Heart club.
That was not the end of it however. After I obtained my ShoDan Patrick became available to do his Kata and so I was his Uke (partner that receives - is thrown by all the throws). Thus eventually we both became ShoDan together.
But there was more to him that a good Judoka. He is one of the nicest guys I have ever met. He was and incredibly scrupulous and hard worker. After I became the Sensai of Moonee Valley Club he not only prepare the mats for class each week (because I was always late getting there from work) but during class started he managed all the onsite administration and then helped me with managing the class. Particularly the Juniors.
I found myself at somewhat of a loss when he retired from Judo and missed him immensely not just as and administrator but as a friend.
Patrick was highly respected by everybody that I know of that worked with him. The following are some examples of the respect he was held in.
Patrick was honoured in 2006 for a Spirit of Moonee Valley award.
It was written up in the Fairfax Community Network as:
"for more than 40, Patrick has helped teach Judo at the YMCA, which involves and eight-hour day at the centre. As a retired carpenter he also repairs and makes toys for the childcare centre and kinder rooms at the centre, as well as doing any general repairs that are needed around the building".
The award was described in "Valley View" as:
"Recognised Unsung Heroes" For
"Contributions to Neighbourhood"

"Patrick Cunningham"
Patrick has made ans outstanding contribution to the city of Moonee valley for more than 40 years.
He has helped hundreds of residence discover a healthier lifestyle during this time."

"Patrick is regularly seen at the YMCA where he donates his time as a retired carpenter. He repairs broken toys for the child care centre ans kindergarten rooms, as well as doing odd jobs that are needed around the building, all o n his own time."

"After 40 years of volunteer service at the YMCA Moonee Valley, Patrick has decided to retire from his voluntary service and spend more time with his family."
From another Local Paper. The name of which has unfortunately faded told his story this way:
AFTER nearly 45 years of helping out with judo classes at the Moonee Valley YMCA, Pat Cunningham has retired.

Every Wednesday, Mr Cunningham would head down to the Essendon centre about l pm and start putting out the mats for the children's afternoon classes.

He would stay to help with both children's and adult classes, which went through to the evening, then stay to put away the mats, finally leaving at around 9pm.

"I liked all the good people there, lots of people would come and go," Mr Cunningham said.

"I enjoyed it all. I just seemed to get involved."

Centre manager Ella Liberto said:
"Not only would he assist the coach during the classes, he'd also help around the centre with general carpentry repairs, as well as make wooden toys for the children to paint and decorate in our child-care and three-year-old kindergarten. He'd also bring in our bins every week, sweep and clean the entrance and keep our garden beds rubbish - free."

"Pat has helped hundreds, probably thousands, of Moonee Valley residents into healthier lifestyles through his popular judo classes, contributing thousands of hours of his own time to benefit others."

Mr Cunningham also took on the role of Santa each year.

Moonee Valley YMCA held a celebratory morning tea for Mr Cunningham, presenting him with a thank-you plaque to mark his amazing years of service.

Mr Cunningham and his wife Gwen parents of three boys and a are looking forward to some rest.

"Well, I'm 76 this year in November," Cunningham said.

I have to catch up on me stuff at home and help out the wife."
Patrick is as of the writing of this article 93 and I want to honour him with this tribute that I post here on my blog.