Art, Olympic Sport, Self Defence
(Protective Behavior)


Judo Games - Awareness
The purpose of these games is to assist the student in having a better awareness of their surroundings and what is at hand.
This is very useful, not just for self defense but also for preparation of students for Judo competition (Randori or Shiai).
These skills are better learned by children and adults alike, through games because we all learn better and more confidently through play.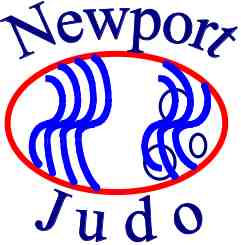 Stand Tall: Respect and Affect

Thursdays During School Term
6:00PM - 7:00PM Juniors
7:00PM - 7:30PM Junior Advanced
7:30PM - 9:00PM U/16's, Seniors

Newport Baptist Church Hall
26 Mason Street Newport
Click Here For A Map of Where We Are

Download Handbook Here!
For Fees and Other Valuable Info

Postal Address
17 Fifth Avenue
Altona North, 3025

MOB:0408-541-015

Leave message if unanswered: I do not return calls unless a message is left

Trusted Adults, Parents
Welcome To All Sessions
Many of these games will be variations of the familiar games that you may have played as a child, never suspecting that, put in the proper context, they could be of assistance to you in your personal awareness.
Many of these games are adaptions of games that I used to play and I am always developing more games by looking through games books to see how I can change them to help with being more aware
The scene can be set with the Judoka by telling them that they should use their early warning signs to assist them in the game.
All the Awareness games are part of the Newport Judo Self Defence Program.
Get The full set of Awareness games:
Download your copy of the
Newport Judo Self Defence Program Now!
Sensei

Richard