Art, Olympic Sport, Self Defence
(Protective Behavior)


Newport Judo School Self Defense System
I started teaching Self defence in my classes a number of years ago, because I was constantly being asked by people to do so. I always thought it a strange request as I had always considered Judo to be an excellent form of self defense in itself. Still that was clearly not being communicated and so I developed a program.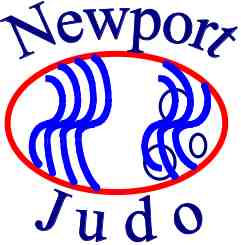 Stand Tall: Respect and Affect

Thursdays During School Term
6:00PM - 7:00PM Juniors
7:00PM - 7:30PM Junior Advanced
7:30PM - 9:00PM U/16's, Seniors

Newport Baptist Church Hall
26 Mason Street Newport
Click Here For A Map of Where We Are

Download Handbook Here!
For Fees and Other Valuable Info

Postal Address
17 Fifth Avenue
Altona North, 3025

MOB:0408-541-015

Leave message if unanswered: I do not return calls unless a message is left

Trusted Adults, Parents
Welcome To All Sessions
There are many Self defence programs out there but more often than not they are:
Out of date
Promote psychological tactics that may be considered dubious to say the least
Rely too heavily on being unrealistically physical or
Cause pain inappropriately; some even resulting in the defender potentially going beyond the law and becoming the offender.
In short most of them do not work and those that do are probably only be suitable for adults.
The program I teach is, I think quite unique and is in constant development and obviously I try and avoid the other pitfalls as well.
I have broken the entire program into 2 parts:-
The Semi Psychological Program
The Physical Program is based on Judo
The Semi Psychological Program
The semi psychological Program relies heavily on
The Protective Behaviors Program
. But that program itself does have it's limitations; in particular it makes use of very little physical Self Defence.
I also make use of
Kids Power
, which as far as I can tell, is only available in the USA. But they have an excellent
Newsletter
and
Kids Power Podcasts
.
Below is and outline of
Newport Judo's
Self Defence program:
Semi Psychological Self Defense Program
You can download the entire program here.
"I have a right to feel safe at all times"
"Nothing is so awful that I can't tell somebody about it"
Trust your Early warning signs

How is Fear is a friend

Thing you could do if you felt frightened:

Walking confidently
Using Voice
Breathing
I Also Teach:
Personal Safety Zones
Running Away
Distraction
Building Safety Networks
Self Defense questions: These are imperative because, not only will having thought through a situations or something similar assist in managing fear, it helps the judoka (students) to be creative in difficult circumstances as well as making them realize that each of our responses will be different and possibly unique.
Games: Skills are practiced with children via awareness games and skill based games. Something like self defense may be very intimidating to a child so these help to make the learning easier. Besides children love to role play if it is fun.
Talks: These help to introduce concepts that are hard to discuss otherwise. These talks are based on biblical examples as that is my background and it is what I am comfortable with. However I think you will see that they have much wider implications than just teaching moral attitudes.
Sometimes (healing)
When the Terrorist attacks took place on the World Trade Center (9/11) there were a lot of children having a lot of difficulty dealing with it in the club. As part of my own grief process I wrote this. Almost out of desperation to help the children that were most affected I decided to read it to them. It seemed to help so I left it in the program.
The Physical Program is based on Judo.
The above is obviously only an outline. I hope it is enough for you to get an idea of one of the things I teach in the club.
Please contact me at: [email protected] if you have any questions.
You Can Download the Entire program.
Sensei
Richard