The School, The Art and The Classes
At Newport Judo School we are about the serious and disciplined job of learning judo with a Good Healthy dose of Fun!
We concentrates on self development (
Budo
) not Martial Arts Prowess.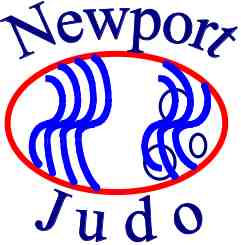 Stand Tall: Respect and Affect

Thursdays During School Term
6:00PM - 7:00PM Juniors
7:00PM - 7:30PM Junior Advanced
7:30PM - 9:00PM U/16's, Seniors

Newport Baptist Church Hall
26 Mason Street Newport
Click Here For A Map of Where We Are

Download Handbook Here!
For Fees and Other Valuable Info

Postal Address
17 Fifth Avenue
Altona North, 3025

MOB:0408-541-015

Leave message if unanswered: I do not return calls unless a message is left

Trusted Adults, Parents
Welcome To All Sessions
Nestled in amoungst the surrounding Suburbs of Williamstown, Spotswood, Yarraville, Footscray and Altona and very close to Laverton, Point Cook and Werribee, we carry the proud history of it's parent Club of Moonee Valley Judo that has now passed into the history books of Judo clubs.
We a proud member of Judo Victoria; an official Member of the Judo Federation of Australia which in turn is part of the International Judo Federation; the official Olympic Judo body
All Judo Schools spend a lot of time developing Throwing and Grappling skills. We also play Games. Judo Specific or related, these Judo Games are designed for skill development and fun. Not all of them but most of them are played with our Juniors but we play lots of them.
The art or Judo Kata is widely taught is the and is the basis of judo self defence in all our classes.
We also teach principles from the Protective Behaviors Program along with Judo principals. This provides tools to help avoid conflict as well as build confidence and the ability to control situations or defend if necessary.
As a thinking persons sport, Judo requires an understanding of tactics and discipline as well as attitude. Hence our instructor spends time talking about personal development.
There have been Judo competiton in the Olympics from very early in the modern Olympic movement and whilst only the very best may go on to train for such events, I loved the advertisement for the 2000 Olympics that showed a scene of two Judo players approaching each other. The slogan was "You are my Opponent not my enemy". I think this epitomizes the Spirit of Judo. It is a way of thinking that we try to Promote.
Discipline: is often a reason parents bring children to Martial Arts. We believe in discipline but we also know that rigid discipline can stifle creativity and a really good competitor is not only a thinking person but a creative person. Discipline and growth are gained over time, not expected but nurtured.
Respect: is also something that parents require their children to learn from Martial Arts. Respect must be gained, it can never be assumed and it can only be gained through trust. We aim to gain the trust of parents and children alike. Respect will always follow those who are honored because they are trusted.
Thus we at Newport Judo School encourage, physical, Spiritual and mental growth.
Call and Reserve your place now!!
Sensei

Richard Roper

MOB:0408-541-015
Please leave message if unanswered: I do not return calls unless a message is left