Art, Olympic Sport, Self Defence
(Protective Behavior)


"My Vision for Newport Judo"
Newport Judo Vision
Below You will find my vision for the Newport Judo Club: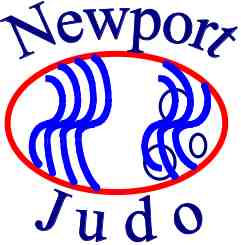 Stand Tall: Respect and Affect

Thursdays During School Term
6:00PM - 7:00PM Juniors
7:00PM - 7:30PM Junior Advanced
7:30PM - 9:00PM U/16's, Seniors

Newport Baptist Church Hall
26 Mason Street Newport
Click Here For A Map of Where We Are

Download Handbook Here!
For Fees and Other Valuable Info

Postal Address
17 Fifth Avenue
Altona North, 3025

MOB:0408-541-015

Leave message if unanswered: I do not return calls unless a message is left

Trusted Adults, Parents
Welcome To All Sessions
I want the club to be a place of Safety, developing both Character and Judo skill. These things are intigral to the spirit of "Ju" & "Do" (Judo), the gentle way.
Therefore the primary focus of the club will be perfection of those skills through the physical learning and practice of Judo techniques. Competition will be encouraged, as long as it does not detract from the skills perfection.
I want Seiryoku Saizen Katsuyo Jita Kyoei to be a guiding principal however I choose to interpret this in the light of my Christian Faith.
As long as they are willing to accept spiritual people in the context of "Budo: Me And Newport Judo" I want everybody to be included in both leadership and general participation of the club.