Art, Olympic Sport, Self Defence
(Protective Behavior)


"Budo"
The Meaning of Budo
"Bu" meaning war or martial, "do" meaning path or way. It comes from Buddhist Sanskrit meaning the 'path' to enlightenment*.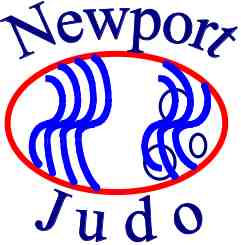 Stand Tall: Respect and Affect

Thursdays During School Term
6:00PM - 7:00PM Juniors
7:00PM - 7:30PM Junior Advanced
7:30PM - 9:00PM U/16's, Seniors

Newport Baptist Church Hall
26 Mason Street Newport
Click Here For A Map of Where We Are

Download Handbook Here!
For Fees and Other Valuable Info

Postal Address
17 Fifth Avenue
Altona North, 3025

MOB:0408-541-015

Leave message if unanswered: I do not return calls unless a message is left

Trusted Adults, Parents
Welcome To All Sessions
In other words the study of the discipline we practice, seeing if it can be improved and if it improves us.
In the dropdown menu above under "Bodo" you will find some of my musings on the philosophy of budo. I am fascinated as to it's relationship to martial arts in general and in particular Judo and it's philosophy. In other words the budo. In particular some things that Martial Arts Judo teaches me that my Christian faith also teaches me.
My musings have also lead me to the residcoving of the importance of the role that Seiryoku Saizen Katsuyo Jita Kyoei (Maximum Efficiency For Minimum Effort And Mutual Welfare And Benefit) plays in a Judoka's life in all it's nuances.
In particular I have been intrigued by the surprising and unexpected discovery of some things that Martial Arts and Judo teaches me about my Christian faith.
Please brows though:
* The Best Guide to Eastern Philosophy and Religion by Diane Morgan, Renaissance Books, New York, 2001, p.38