Art, Olympic Sport, Self Defence
(Protective Behavior)


Child Safety Tip
Rules For Defending against Lost Children
What is your plan for your children when they get lost?
Do they know their Full name and address?
Do they know their phone number?
Do you have an "I'm lost rule"?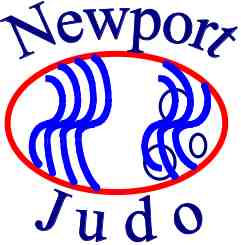 Stand Tall: Respect and Affect

Thursdays During School Term
6:00PM - 7:00PM Juniors
7:00PM - 7:30PM Junior Advanced
7:30PM - 9:00PM U/16's, Seniors

Newport Baptist Church Hall
26 Mason Street Newport
Click Here For A Map of Where We Are

Download Handbook Here!
For Fees and Other Valuable Info

Postal Address
17 Fifth Avenue
Altona North, 3025

MOB:0408-541-015

Leave message if unanswered: I do not return calls unless a message is left

Trusted Adults, Parents
Welcome To All Sessions
If you are not working with your children on some sort of "I'm Lost plan" from a very young age you are going to at some point face the fear and panic that we did.
I have 4 children 3 of whom, at one time or another have gotten lost. I can tell you from very painful personal experience that children getting lost is possibly the most distressing thing a parent can experience!
I was allowing my mind to wonder the other day and thinking about the times my children and I got separated when they were little.
One of my children at about the age of 2 had no sense of direction at all and the prospect of him getting lost was just too much to contemplate. Then one day, despite our best efforts, it happened.
It must have only taken seconds.
We turned our heads and he was gone. In a department store of all places. We weren't far from the front entrance and were scared out of our minds that he might find his way to the street.
Frantically we searched the store!!
You hear people say that "it was the longest 15 minutes ever", but you don't apreciate that comment until you go through the second by second anguish of trying to fight back the panic.
You know that if you don't win against that panic you have no chance of thinking logically as you can to find that lost child.
Your heart races and then you manage to slow it just long enough to think of the next search. The your mind races with all the possible things that could happen.
You stop yourself with the assurance that you are over reacting. You get calmer. And then it starts all over agin.
We found him! Was it truly only about 15 minutes?
He was out the front of one of the ground floor stores. He was as happy as Larry because the store security guard was standing with him and had shouted him an ice cream. He was never off reigns after that.
The one good thing about it was that from that time on, if he could not see us he would scream! This was both disconcerting and comforting.
Disconcerting because he only had to turn around (remember his sense of direction) and he would scream, even though we were right behind him. Comforting because we always knew where he was.
Unfortunately what we didn't realize was that this screaming rule didn't apply when he was with his older brother of 3(?). Some months later when we had decided that the rains were no longer necessary because of this screaming rule. We were in the hardware store at our local shopping centre. We noticed that it was too quiet behind us.
Of course the two of them were gone! At least we were not near any open doors so we were reasonably certain they were still in the shopping centre.
After some minutes of desperate looking we decided to enlist the help of the boys auntie who at that time worked upstairs in Kmart. We arrived there only to find the boys happily sitting at the information desk as through they were a set of returned goods. The people on the desk had recognized them and realized they were looking for their auntie and waited till we came looking for them.
What had happened apparently was that when the older brother, who still to this day has his farther's sense of direction (smile), could not see us, he decide that they had to find their auntie just as we did. His younger brother was completely comfortable as long as he was with his older brother hence no screem. A scary thought to say the least.
How to defend againt a childs natural Nija art of stelth
It was about at this point that we started to teach the boys a new rule that we have applied ever since. "If you can't see us, stand still we will find you".
We had to modify the rule when we were alerted to the concept of a person in authority telling them to come with them. So the rule became "If you can't see us, stand still we will find you. If some one says 'come with me and we will find your parents.' Tell them 'you go and find my parents we will stay here and wait for them'."
This rule has held us in good stead over the years. Even overseas where one of our other boys (12) lost us in the crowd. In Rome no less. Despite being very upset he stuck to his training and stood still.
One of the security people took him under his wing but let him stand right were he was. More or less anyway they got him to stand to the side on a box. A great help actually. But he essentially stayed put. Of course he was much much older than the other boys were. Never the less it was good to know that his training held true from when he was little.
What is your plan for your children when they get lost?
Do they know their full name and address?
Do they know their phone number?
Do you have a rule like ours?
Take a child safety tip from me. If you are not working with your children on some sort of "I'm Lost Plan" from a very young age you are going to at some point face the fear and panic that we did.
Develop a simple plan for when your children get lost. Use ours if you like. One that is simple enough for a 2 year old to learn.
Sensei

Richard

By the way we never had a problem with our third boy because he had a pull along squeaky toy that he always insisted on taking everywhere with him. Thus we always knew where he was.
But there was one other occasion that we lost one of our children. It was in our own home. The house went quite as it does when children are up to no good and suddenly one of our children was gone. The one with the good sense of direction. After what seemed like hours (though it was probably only about half an hour) of frantic searching his mother found him.
He was hiding under the bed laughing away. He thought it was very funny till he saw the look on his mothers face. The worst part about it was that despite ourselves it was actually very hard to keep a straight face as we told him off.