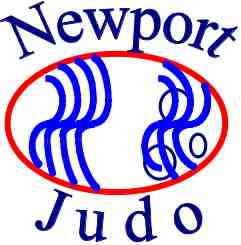 Judo
Building People
First lesson is Free!!
Thursdays During School Term
6:00pm - 7:30pm Juniors
7:30pm - 9:00pm U/16 & Seniors
Newport Baptist Hall: 26 Mason Street
Email:
richard@martialartsjudo.com
Contact:
Richard Roper

Ph:03 93914371, MOB:0408 541015
Leave a message if not answered:I do not return calls that do not leave a message

You have the Right to Feel safe at all times
about natural alarms, how to fall, throw and compete; talk and walk more safely; escape; get attention and help when you need it as well as what to do when nothing works and things go wrong.



Skills for life

i

n a

fun

and

caring

environment.

Trusted Adult Parents Welcome to all Sessions
Newport Judo is a proud member of Judo Victoria an official Member of the Judo Federation of Australia which is part of the International Judo Federation the official Olympic Judo body
Nestled in the surrounding Suburbs of Williamstown, Spotswood, Yarraville, Footscray and Altona and very close to Laverton, Point Cook and Werribee,
Newport Judo which concentrates on self development not Martial Arts Prowess
, carries on the proud history of it's parent Club of Moonee Valley Judo that has now passed into the history books of Judo clubs.
Judo Olympics, Judo Self Defense, The Art or Judo Kata, Judo An International Sport
Judo an international sport with judo schools in most of the world. There have been Judo Olympics from very early on in the modern Olympic movement. The art or Judo Kata is widely taught in the Judo Club and is the basis of judo self defense.
Back To the Top