Art, Olympic Sport, Self Defence
(Protective Behavior)


"Links Page"
These are other web pages that I favor. Some are mine, most are not. Many are Judo related, some are for other Martial Arts and the others are more varied. However they are all sites that I personally recommend. I recommend these because I have personally checked out the site and believe that it's contents is valuable.

Please enjoy.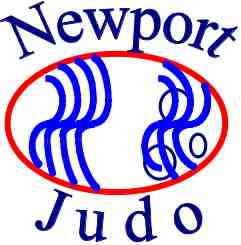 Stand Tall: Respect and Affect

Thursdays During School Term
6:00PM - 7:00PM Juniors
7:00PM - 7:30PM Junior Advanced
7:30PM - 9:00PM U/16's, Seniors

Newport Baptist Church Hall
26 Mason Street Newport
Click Here For A Map of Where We Are

Download Handbook Here!
For Fees and Other Valuable Info

Postal Address
17 Fifth Avenue
Altona North, 3025

Ph:03-9391-4371,
MOB:0408-541-015

Leave message if unanswered: I do not return calls unless a message is left

Trusted Adults, Parents
Welcome To All Sessions
JudoVic Inc
Judo Information Site
KidPower
Subscribe to their excellent
KidPower Newsletter
and check out their quality
Personal Safety Articles
Domestic Violence Resource Centre Vic Australia
Addiction Resource USA
Find a rehab Center in the USA
Protective Behaviours Programe
Swim Teaching
One of My other Websites All about Swimming and learning to swim
Richards View 2
One of My other Websites. A place were I have my say about anything I like.