Art, Olympic Sport, Self Defence
(Protective Behavior)
Learn Japanese
How important is it to know what people are saying?
As a Judo instructor I can tell you that not knowing at least some Japanese will always be a problem. At least if you are going to do Judo or one of the other Japanese martial arts.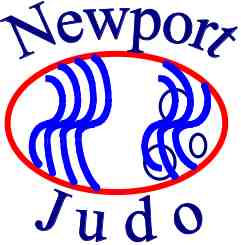 Stand Tall: Respect and Affect

Thursdays During School Term
6:00PM - 7:00PM Juniors
7:00PM - 7:30PM Junior Advanced
7:30PM - 9:00PM U/16's, Seniors

Newport Baptist Church Hall
26 Mason Street Newport
Click Here For A Map of Where We Are

Download Handbook Here!
For Fees and Other Valuable Info

Postal Address
17 Fifth Avenue
Altona North, 3025

MOB:0408-541-015

Leave message if unanswered: I do not return calls unless a message is left

Trusted Adults, Parents
Welcome To All Sessions
Knowing the language can be the key to understanding how a particular technique is supposed to be performed.
I had an argument once with someone on email where my correspondent said that "O soto gari" had to be performed a certain way. I was able to show by correctly translating the name of the throw that my correspondent had been performing their throw incorrectly.
For example: O Soto Gari.
The throw is performed as:
Major -"O"
Outer - "Soto"
Reap -"Gari".
We now know by the name alone that the throw must be a large movement "O" , so all those who insist on trying to do the throw using little leg movements are never going to be able to perform the throw well.
We also know that the throw is performed on the outside so there is no hook in the movement and it is a reap. The shape of the leg is defined as bent, you can't perform this throw correctly with a straight leg, though there are so many that do.
This is only one of the many reasons you will want to learn Japanese.
Here are some of the others:
Impress your students, other Judoka or other martial arts practitioners with your knowledge of your martial art through nothing else other than understanding the words and terminologies that are used.
You'll will gain more respect from your fellow martial artists and you will have a much deeper understanding of your martial art, all because you have a grasp of the Japanese language.
You Too Can Learn to Speak Japanese Confidently and Naturally with an Amazing Interactive Course that is Dynamic, Comprehensive, and Proven to Work!!
Start to learn the
Japanese Language
with Rocket Japanese Now!
Why do YOU want to learn to speak Japanese?
Are you about to travel to Japan?
Do you have a Japanese speaking partner?
Are you studying Japanese and need better resources to help accelerate your learning?
Do you need basic Japanese for business reasons, or want to earn more money at your job by being bilingual?
Are you a fan of Japanese animation films, manga comics, or video games, and want to immerse yourself more fully in the language?
Perhaps you simply want to learn for personal pleasure...
Whatever your reasons are, we've designed Rocket Japanese Premium with YOU in mind, so that you will get immensely satisfying results FAST...
...You'll be able to challenge yourself with conversational Japanese by starting to speak the language right away, and in contexts that reflect everyday life in a Japanese-speaking environment. At the same time, you'll be able to do so in a comfortable and supportive way - that's what Rocket Languages is all about!
With Rocket Japanese Premium, you are going to learn Japanese rapidly, effectively, and easily. You are going to be able to speak at a restaurant, at a train station, with new friends... in basically every situation you can think of!
This course has selected audio tracks, lessons, and activities from the FULL Rocket Japanese course and is yours FREE with absolutely no obligation whatsoever...
Rocket Japanese 6 Day Sample Course Software Box
Over 300,000 people worldwide have used Rocket Languages' unique multimedia courses to fast-track their language learning, AND managed to have a whole lot of fun in the process. Why not join in on all the action?
Your Rocket Japanese Premium Package has:
Learn to Speak Confidently, Naturally, and Fluently with your 31-lesson Interactive Audio Course
Get Your Fill of Grammar, Culture, and Japanese Writing with the Rocket Japanese Premium Grammar and Culture Lessons
The voice of Rocket Japanese Premium, Sayaka Matsuura
Remember Tons of Words with the MegaVocab Software Learning Game
Understand Spoken Japanese in a Breeze with the MegaAudio Software Learning Game
Take All the Mystery out of Japanese Writing with the MegaHiragana Software Learning Game
Have your own Japanese teacher, virtually "on call" 24 hours a day!
You will get a lifetime membership to the Rocket Japanese Learning Lounge - a virtual, interactive language learning area where you can access all of your course materials and learning tools 24/7.
The Audio components are easily loaded onto your IPod or MP3 unit.
The Learning Lounge is loaded with features to help you learn Japanese more quickly and easily than ever before!
Easy-to-manage sections and user-friendly navigation
Progress tracking
Interactive Quizzes
Self Tests
Store your notes and comments for lesson or audio
Rocket Languages Certification
Free access to Learning Lounge upgrades
Even though Rocket Japanese Premium has been proven to work far better than traditional language programs, and even though we offer unlimited learning support, you may still be wondering...
"What if it doesn't work for me?"
Well that's why we offer a 100% Money-Back Guarantee...
...Here's Our No-Hassle & No-Hard-Feelings 60 Day Guarantee:
60 day money back guarantee. That's right! Take up to 60 days to examine and use the information, tips and techniques in "Rocket Japanese Premium". That's up to 60 days to put these valuable strategies to work on your Japanese in your own home.
Remember, if you aren't satisfied for any reason, or it doesn't live up to your expectations, you won't be out at all. Just send me an email and I will refund the purchase price. Right up to the final day of this 60 day guarantee.
P.S. In addition to my 60 day guarantee... Rocket Languages is a Trust Guard Member, so you know you can order from Rocket Languages with full confidence!
We stand behind our product as a superb way to learn Japanese quickly and easily... If you have any doubts, read these comments from our customers:
Read Rocket Languages Success Stories:
Get Your FREE Rocket Japanese Sample Course
!
This course has selected audio tracks, lessons, and activities from the FULL Rocket Japanese course and is yours FREE with absolutely no obligation whatsoever...
So What are you waiting for? Hurry to
absolutely FREE no obligation Japanese course Now
!